Elegantly easy-going way of life
Taking inspiration from endearing seaside communities abroad, clear coastal cues inspire the architecture at Arches. Designed to create an instant and calming connection to its immediate environment, the inspired team at Archaus are behind the blueprint for this elegantly easy-going way of living.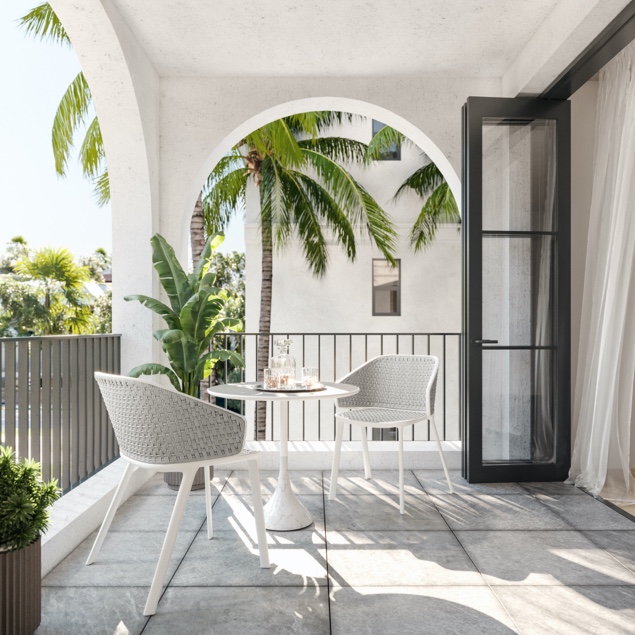 Linger in the courtyard - a sanctuary, a place of solace and a gateway to the world beyond.
Coastal cues and calming curves
Sculptural quality and an appreciation of traditionally inspired forms embolden the distinctive design of the building. Seductive archways act as both a connection to, and solace from, the wider world. Light and life bounce from soft curves while a dazzling white facade is punctuated by a changing Mission Bay landscape all around.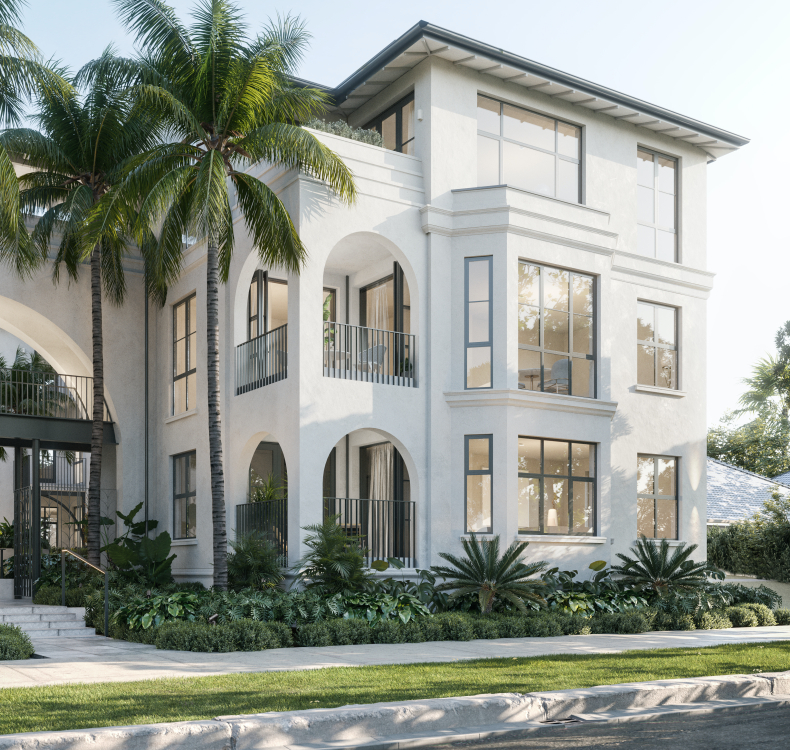 Meet you in the courtyard
At its heart – the courtyard. Unique to the building and the suburb's outdoor lifestyle. An enclosed space to relax, this lush landscaped environment is a luxury in today's urban settings – putting lifestyle first.
Through the grand gated archway, a sanctuary of soft coastal planting, romantic arches and walkways await. Framed by four majestic palms, the gentle flow of water from the central fountain whispers in the background. Immaculately created, this central gathering place will provide future residents with a deep connection to the landscape – while also instilling the spirit of community and a convenient connection to the world beyond.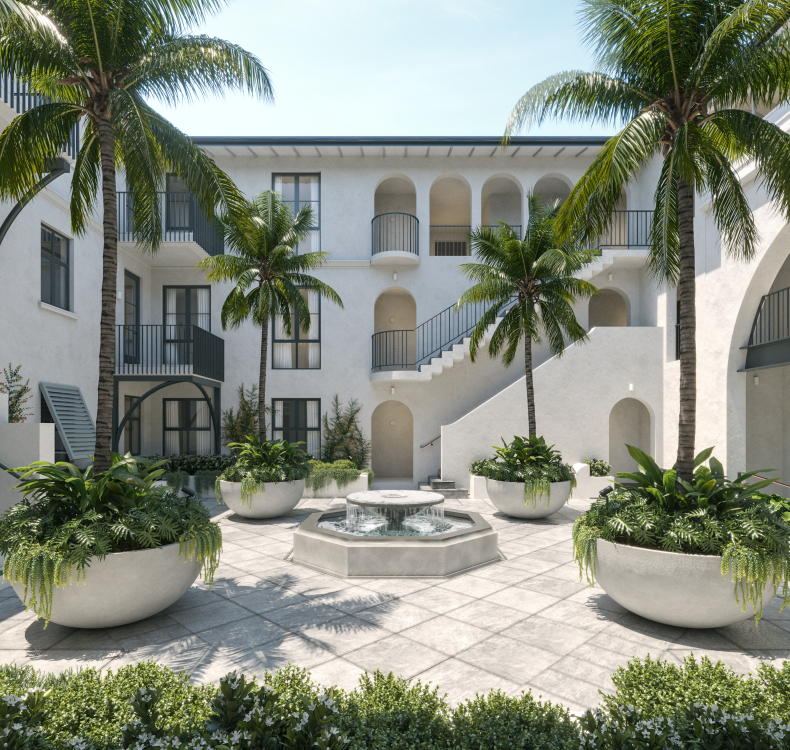 The team
A shared vision for this remarkable new community has united a team of expert craftsmen at Arches Mission Bay.
Another standout development by this dynamic team - bringing their years of residential experience to the inspiring seaside locale of Mission Bay. Curating a group of prominent experts and suppliers, they'll lean on 20+ years of know-how in project management, construction and real estate to lead the wider team and bring Arches to life.
Architectural design by
Interior design by
Landscape design by
Brand and marketing by
Arches Mission Bay is a residential development with difference.
The design considers materials, colour, form, and construction, with liveability and longevity at the fore of every decision. Arches draws inspiration from international communities with demonstrated design excellence, as well as the vibrant surrounds of Mission Bay. Timeless, elegant design will ensure permanence at this aspirational, boutique seaside address.
Chad McMan, B.Arch, M.Urb.Des (hons), Director,
Paterson Cullen Archaus